Murphy,
My protector, my cuddle bug, my heart dog. I cant name all of my favorite things about you because you are my favorite (don't tell the others) and the list would go on forever. You have taught me what true connection between human and dog is. It was not easy connecting with you and now I cant imagine ever feeling this way about another dog. Thank you for being such a pain in the ass, in working through you issues is where I found my path in helping pothers find that connections with their dog and sometimes the right dog can be a lot of work and I know now much that can pay off. We have been through so much together you really have never been the easiest from your stubbornness in rally training, your health issues that first year, to your over protective nature. I see yours starting to slow down and I want you to know that's ok, your job is not over but I think its time we change careers and make things easier. Lets find more joy in the future in things we both love like morning cuddles, going camping, swimming and of course more car rides. We have some great years ahead of us big guy.
Dear Prudence,
Being that's your registered name I find it only fitting to start this letter that way. You are the princess of our castle but never have been afraid of getting your paws dirtily, I love this about you. I love that you find such joy in the small things like food, car ride and don't get me started on your excitement over seeing a bird and how you remember the exact spot it was in years later. When people meet you they would never guess because you seem so calm about everything but more then anything you have taught me how important consistency in life really is. You have a way about you when things get crazy reminding us that sometimes out daily routines and comforts are what get us though it. Thank you for always being our rock. I also want to thank you for being daddy's little girl, Rambo's emotional support dog, and my heating pad and comfort when I'm not feeling well. Your letter is the hardest for me to write as you lie peacefully at my feet, today is a good day but you really are slowing down and the bad days are happening more and more often. So I don't know what your future holds but I can promise we will do everything we can to keep you happy and comfortable tell the bad days outweigh the good. We love you baby girl.
Rambo,
Little man, Bambino, Rambolina,, Rambosa, you have so much personality that your nick names are always changing, one second your a little prince on a pillow to the next being Murphys drill Sargent demanding he protect the perimeter. I love how spunky and full of attitude you can be and totally calm all in 10 mins. You have taught me communication is key to any good relationship. Our first year together was a total mess with miscommunication from both sides. That's how we met Joe, she came in to help translate tell we could speak each others language. Thank you for always being the glue that holds the pack together. With out you Murphy and Pru would be a disaster with each other and I see you slowly allowing Siggy in. You are my oldest and its starting to show in your wise face which I think it fitting for you, you always seem to know a little more then the rest of us. I have loved watching your journey and how much you have changed over the years and I only see things getting better for you in your retirement.
Siggy,
You have been in this world less then 10 weeks,in our lives for 9, and in our home for 2 of those. you have already brought so much joy. I love watching you figure out the world. You are not afraid of much yet and find so much joy in meeting new people I love this about you have hope it never changes. Thank you for loving your crate and sleeping though the night, for having the willingness to learn and as much as you want to play with the old dogs thank you for not being to pushy about it. Being so new to the pack we still have so much to learn from each other and I am so excited to dream big of your future. Conceivability with you is endless and by far the easiest thing for me to write about in these letters. I think you are the luckiest for as a pack we have learned , connection from Murphy, consistency from Pru, and communication from Rambo. You have some big shoes to fallow in but together I see you competing in Rally, confirmation, agility and sheep herding, I see you being a great hiking buddy and loving boating and camping trips, I see you being a great mom and helping me teach your puppies but most importantly I see you filling those shoes and being a loyal part of the family. Welcome to the Comeau Pack.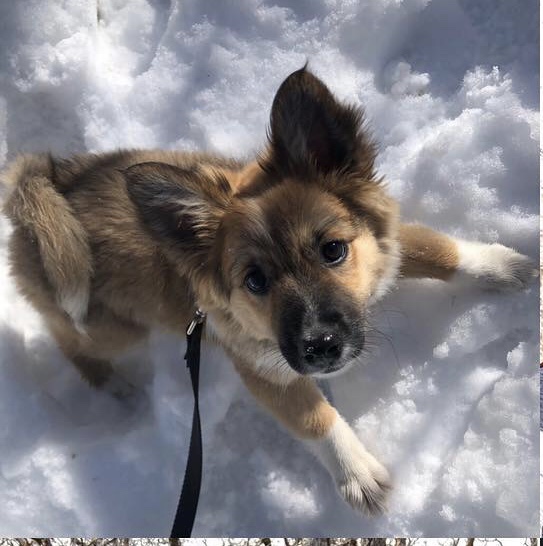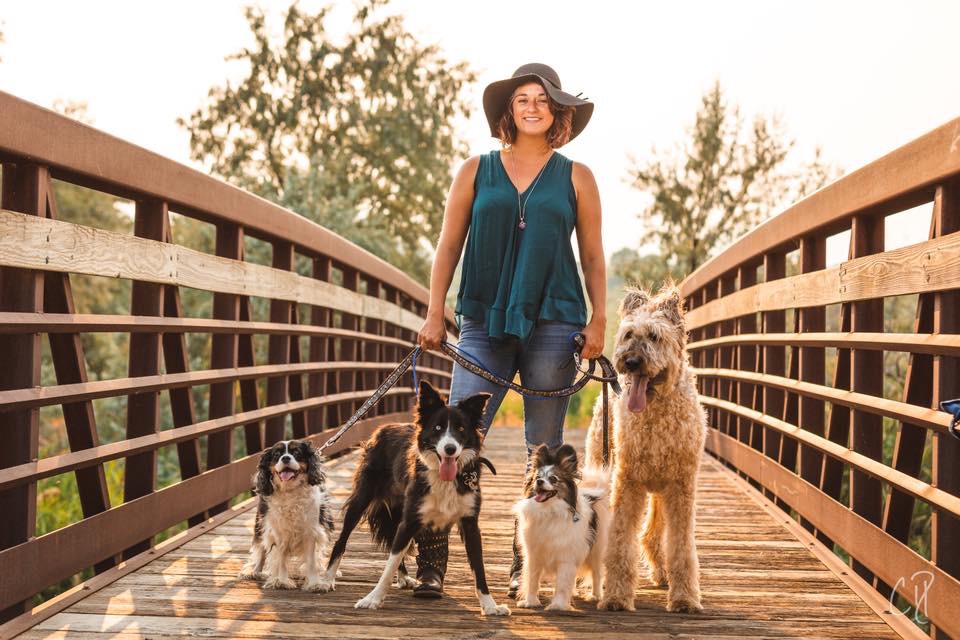 Listen to our podcast at More Than A Sniff and come train with us at www.morethansit.com